How we serve our community
Free Podcast
Our "Best in Class" podcast is packed with life-saving information from top experts in the field of toxic mold.
Education
A private educational forum and support group that delivers research and information on the health effects of toxic mold, exploratory information into the mold hypersensitivity phenomenon, mold avoidance resources, and how to protect oneself from industry charlatans.
Professional Support
There is an aspect to mold illness that goes behind the current medical knowledge of mold being an allergy, toxicological issue, or infection. With over 35 years of research into the hypersensitivity model of mold exposure, it is apparent that there are patients that need a higher level of support than what is currently being offered. We are here to offer that support to clinicians through partnership.
"Best in Class" Podcast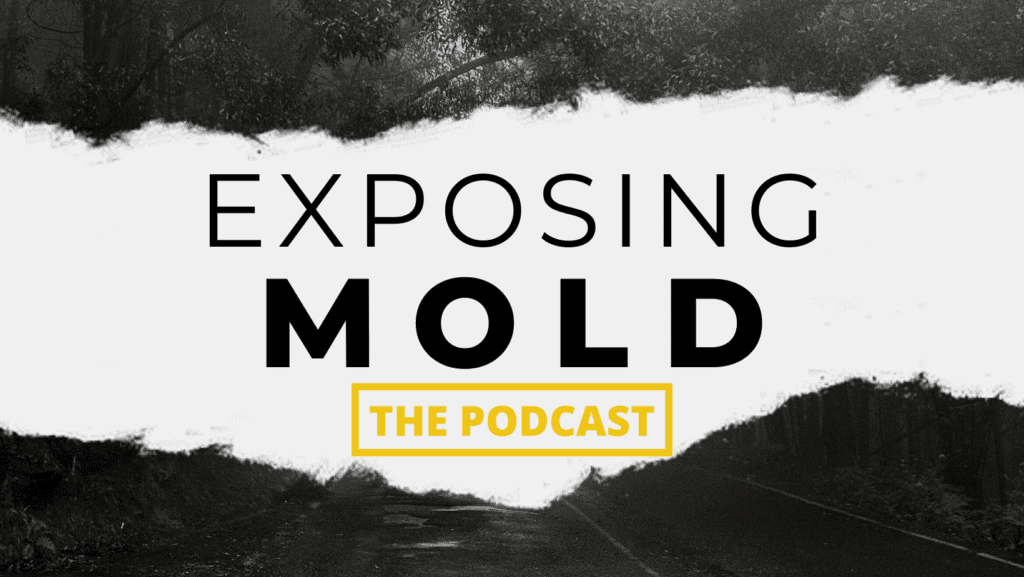 Listener Reviews
Patient Reviews
Corporate sponsorship
---
Exposing Mold is now a 501(c)(3) non-profit foundation! A donor is eligible for tax benefits such as a reduction of donor's income tax for each year a contribution is made to our foundation. Thanks to your gift, our foundation will be able to pursue the following:
Produce a documentary that will provide evidence of hypersensitivity from mold exposure and keep the original evidence of Chronic Fatigue Syndrome alive
Support and maintain the podcast
Provide free assistance to our most in need mold injured patients
Help us build partnerships with other mold experts to launch much needed research into the various components of mold injury
Herbal and acupuncture product research and development for mold symptom easement
To pursue our ultimate goal: providing those that have been mold injured, safe housing, health monitoring and rehabilitation, and educational guidance that will help prevent mold illness relapse.
Your donation can help save a life.
---
Each tier comes with the following special "Thank You" gift:
Tier 1
Support special projects.
---
Shout out in (4) podcast episodes per month:

Organization Name
Organization Description
Organization Website

Organization logo hosted on website
Tier 2
Take support to the next level.
---
All Tier 1 benefits
Discounts on upcoming symposiums and events
Weekly LIVE "Wellness Wednesday" shout out
Organization logo listed in monthly newsletters
Mentioned in (2) social media posts per month
Tier 3
Be apart of our growing community.
---
All Tier 1 & 2 benefits
Access to Patreon Professional Membership:

Professional chat community
Clinician and professional support with access to advanced evidence-based theories on mold hypersensitivity and mold induced immune deficiency
120 minutes of monthly case study review to help improve client outcomes
Discounted events and symposiums
Invitation to participate in exclusive EM events
Access to upcoming ebooks and publications
---
Interested in sponsoring Exposing Mold and would like further details? Send an inquiry to learn more.
All donations are tax exempt .
---